---
Description
This porcelain dinner plate will make your dinner look that much more delectable! Simple and chic it adds interest and intrigue to any tabletop.

Each plate starts as a slab and is press molded individually. I embrace the organic variations that can occur in hand building so no two plates are exactly the same. Each plate is painted and inlaid with black underglaze and finished with an application of clear glaze. Each plate is approximately 4.25" wide x 1.25" tall.

Because every item is made by hand, variation in size, shape and color are to be expected.

Microwave and dishwasher safe, though hand washing is recommended.
---
---
BTW Ceramics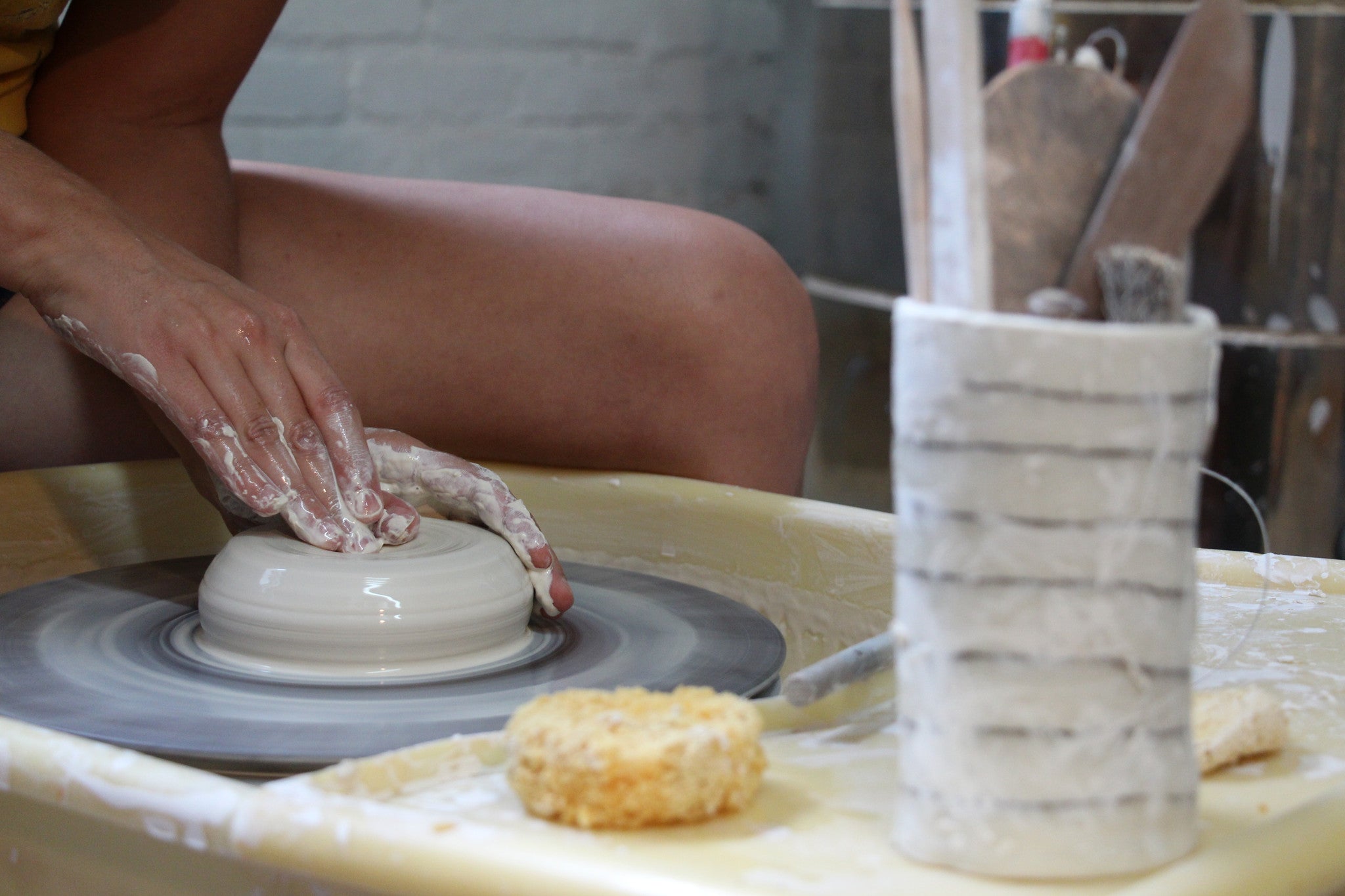 Seeing a lump of clay as having endless possibilities, Brooke is seeping with creativity. We met on one hot and sticky day while Brooke was working happily away, not a complaint in the world about the heat in her Greenpoint, Brooklyn NY studio. She's absolutely and insanely content hiding out in her quiet potter's enclave. Although watching her throw on the wheel looked like a piece of cake, Brooke confessed that it took 7-8 years at it before she made something she was really in love with. That is a LONG time.

Grounded and focused, yet happy to let...

read more