---
Description
This planter is perfect for a medium sized herb or succulent with 3 drainage holes in its base.

Each planter is thrown on the wheel and hand painted. The inside is glazed with clear crackle and the outside is raw smoothed porcelain dark brown clay. The planter measures approximately 4.5" tall x 5.5" wide.
Because every item is made by hand, variation in size, shape and color are to be expected.

Microwave and dishwasher safe, though hand washing is recommended.
---
---
BTW Ceramics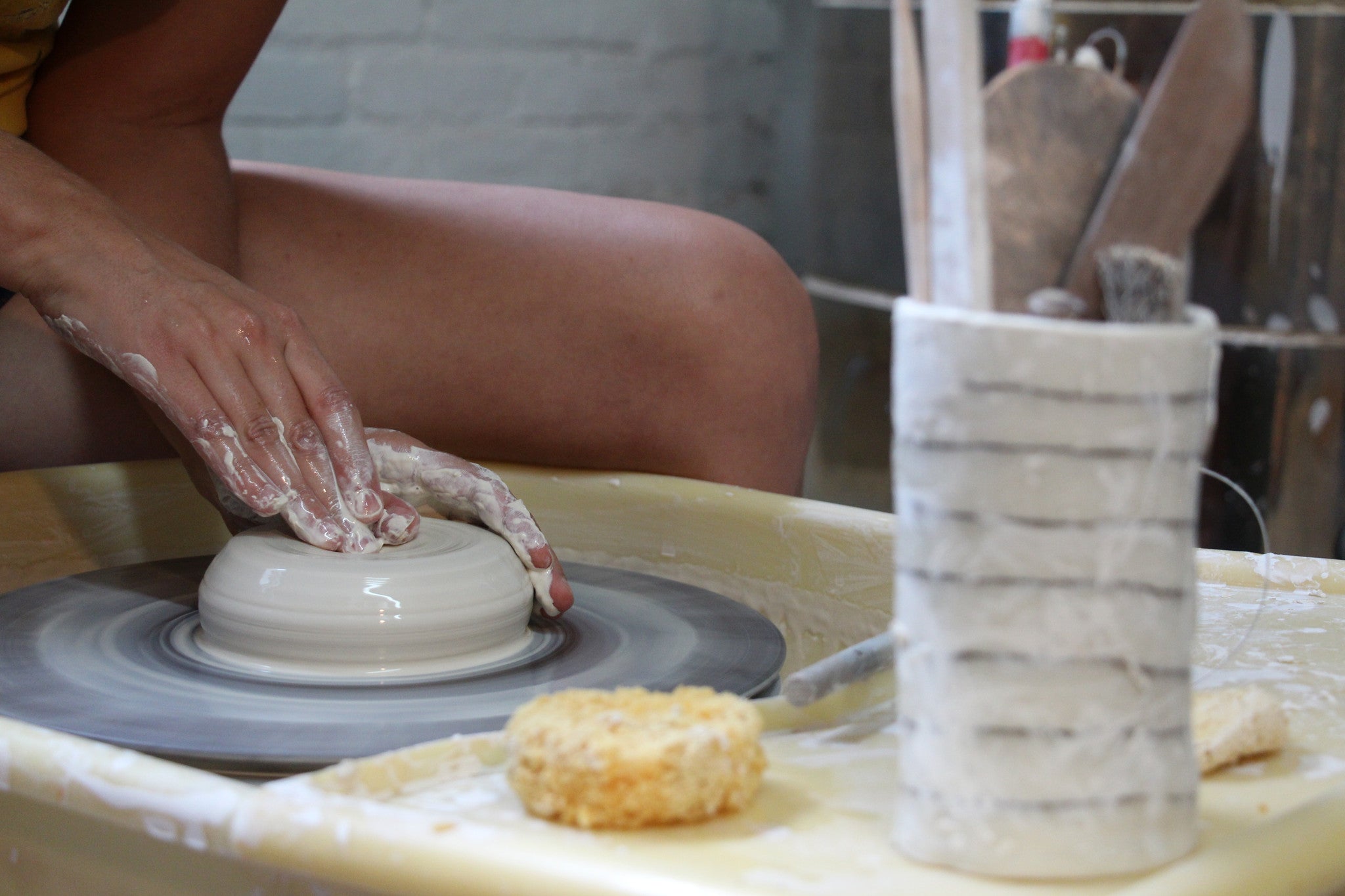 Seeing a lump of clay as having endless possibilities, Brooke is seeping with creativity. We met on one hot and sticky day while Brooke was working happily away, not a complaint in the world about the heat in her Greenpoint, Brooklyn NY studio. She's absolutely and insanely content hiding out in her quiet potter's enclave. Although watching her throw on the wheel looked like a piece of cake, Brooke confessed that it took 7-8 years at it before she made something she was really in love with. That is a LONG time.

Grounded and focused, yet happy to let...

read more